Cleaning Services & Restoration Services
Serving Middlesex & Middlesex County, MA
*We use Germicidal Cleaner Concentrate - this is a disinfectant, a cleaner, a fungicide, mildewstat-virucide. a deoderizer. & bactericide.
Households, Hospitals, Institutional & Industrial Uses for:
Herpes
HIV-1 (the AIDS virus)
Human Coronavirus
Influenza Type A/Brazil (Influenza)
Norwalk Virus (Norovirus)
Respiratory Syncytial Virus (RSV)
Rotavirus
SARS Associated Coronavirus (cause of Severe Acute Respiratory Syndrome)
Pox Virus
Athletes Foot Fungus
Aspergillus Niger
Mediclean Germicidal Cleaner Concentrate reduces 99.99% of Staphylococcus aureus, & Klebsiella Pneumonia in 60 Seconds.
Viviane's Cleaning & Restoration Inc has provided professional cleaning services in Wakefield, Lynn, Peabody and all nearby towns in Massachusetts since 2002. Viviane's Cleaning & Restoration Inc is the trusted and preferred provider of residential cleaning services in Wakefield and surrounding towns.
Viviane's Cleaning & Restoration Inc offers a wide range of cleaning services to Wakefield area residents to keep your home clean and inviting. Whether you're looking for house cleaning in Wakefield, office cleaning in Peabody, or maid service in Lynn, Viviane's Cleaning & Restoration Inc is always happy to accommodate your cleaning needs.
---
Call for a Free Quote
---
Trusted, Reliable Wakefield Area House Cleaning
It's a welcome pleasure to come home after a long day to a clean house. Everything is bright and shiny, and the air is clean and fresh. But naturally, a clean home is soon dirty again.
It's a weekly chore to keep your beautiful Wakefield home clean and beautiful. Why not let Viviane's Cleaning & Restoration Inc do the cleaning for you? Viviane's Cleaning & Restoration Inc's cleaning technicians are trained in efficient, thorough cleaning. We use the best tools for the job, like high powered vacuums, microfiber cloths, and safe, effective cleaning solutions. Why spend your precious home time cleaning when you can be relaxing or enjoying family time? Call Viviane's Cleaning & Restoration Inc today!
Are you concerned about the presence of germs in your home or the spread of viruses in your Wakefield office, church, school or public building? The disinfection team at Viviane's Cleaning & Restoration Inc is ready to respond. All surfaces are treated with EPA recommended products that kill 99.9% of all viruses and bacteria. Keep your employees and loved ones safe and healthy.
Viviane's Cleaning & Restoration Inc Works Around Your Schedule
Viviane's Cleaning & Restoration Inc is happy to clean your Wakefield home while you are out or while you are in. It's your preference, and we are happy to schedule cleaning times that are convenient for you. Viviane's Cleaning & Restoration Inc offers many house cleaning & commercial cleaning services to the Wakefield Massachusetts area, including:
Building & Housecleaning & maintenance, etc. ($1.75 per square foot up to 2,000 square feet - Over 2,000 square feet, discount applies for first time cleaning only)
Commercial window cleaning
And much more
---
Call for a Free Quote
---
Commercial Cleaning in Wakefield Provided by Viviane's Cleaning & Restoration Inc
When you are responsible for protecting the health and safety of the employees and visitors of your building, hiring a cleaning company that will properly clean and disinfect is essential. Viviane's Cleaning & Restoration Inc offers comprehensive cleaning services in the Boston area and can help to ensure that every surface of your property is clean. Viviane's Cleaning & Restoration Inc Provides a variety of commercial cleaning services to a wide range of facilities and establishments, including:
Office buildings
Hotels
Retail shops
Movie theaters
Medical facilities: Doctors, dentists, surgical suite
Banks and financial institutions
Daycare centers and schools
Manufacturing facilities
Apartment buildings and condos
State of The Art Cleaning Systems
Viviane's Cleaning & Restoration Inc uses state of the art cleaning systems delivered by a team of caring cleaning professionals to keep your facility clean and safe. Just some of the special measures we take include:
Non-Toxic Disinfection: Harsh or harmful cleaning products are not used. Instead, we use the EnviroShield disinfection system, which safely kills 99.99% of germs and bacteria on contact, but is safe for children and pets.
HEPA Filters: Our high-tech vacuum cleaners use built-in HEPA filters that are designed to purify the air while they clean the floors, trapping airborne particles as small as 0.3 microns. This is especially helpful for those with allergies.
Secure Cleaning Methods: The safety of your staff and equipment depends on maintaining a secure building. Our employees are easily identified with their uniforms while on site. In addition, we'll adhere to your security protocols and always ensure that the building is tightly locked when we leave.
(non-refundable deposit will be applied to Invoice)
---
Call for a Free Quote
---
Full Liability & Workers Compensation Insurance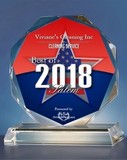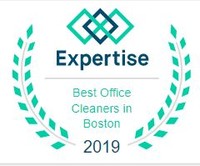 Credit Card Payment requires 2 days advance payment and a fee will be applied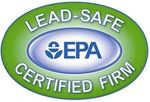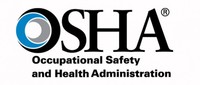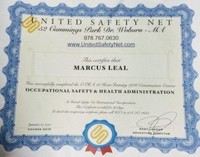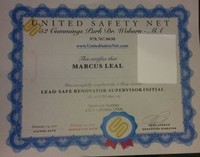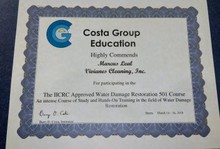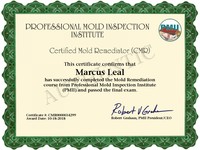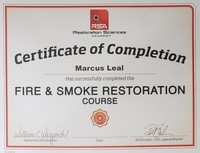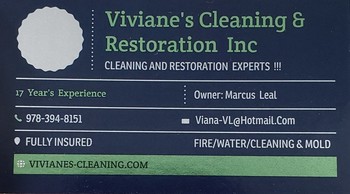 ---
Looking for a reliable Wakefield, MA area restoration company for water damage, fire damage, smoke damage, or mold testing/remediation?
Check out our sister company: LRS Restoration